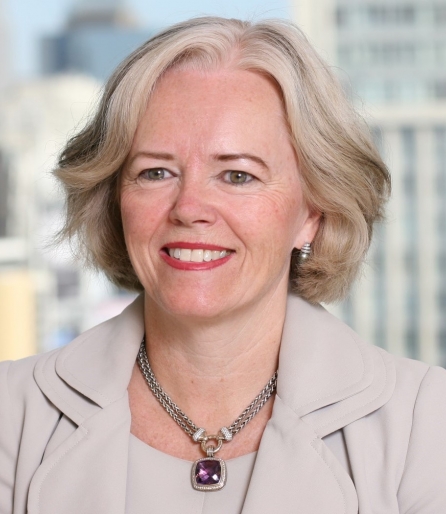 Overview
Jane Kinney, Board Vice Chair
With over 30 years of experience in the financial services sector, Ms. Kinney is a recognized leader in governance, risk management, regulatory compliance, and internal audit services. She is a recently retired Vice Chair of Deloitte Canada and a former member of the firm's Leadership team. Prior to that role, she occupied various positions at Deloitte including that of Canadian Managing Partner, Quality & Risk and of Global Chief Risk Officer. She is a former member of Deloitte's Board of Directors and Risk Committee.
Ms. Kinney was most recently lead partner for Deloitte's most significant Financial Institutions clients, and was responsible for overseeing a broad range of services including strategy, technology, risk (including cyber), finance, analytics, and digital transformation.
She has been an advocate for women throughout her career and was recognized as one of Canada's Most Powerful Women in 2014. She was also recognized with a University of Waterloo Math Alumni Achievement award in 2013.
She has held memberships and directorships with many businesses and non-profit organizations, including Intact Financial Corporation, Cenovus Energy Inc., Nautilus Indemnity, Toronto Finance International, Women's College Hospital Foundation, Alzheimer's Society of Toronto and the Institute of Chartered Accountants Ontario Governing Council. Ms. Kinney earned a Bachelor of Math at the University of Waterloo and is a Fellow of the Institute of Chartered Professional Accountants of Ontario.